As part of DACS Foundation's ongoing work dedicated to supporting artists' estates, we invited guests to a special event during which DACS Foundation Trustee and art columnist, Melanie Gerlis, interviewed legal expert Dr Loretta Würtenberger about her latest book, 'The Artist's Estate: A Handbook for Artists, Executors, and Heirs'. They discuss how artists can start making practical steps towards planning their estate, as well as best practice examples for handling an artist's estate and managing artworks, archives and finances after death. The talk took place at Gimpel Fils in London on 16 March 2017. It marked the launch of DACS Foundation's Patrons & Friends Programme, which supports the charity's ongoing support for visual artists.
Speaker biographies
Dr Loretta Würtenberger earned her doctorate in international copyright and patent law at the Max Planck Institute, subsequently becoming the youngest ever judge at the Berlin District Court. Würtenberger has been managing the estates of Hans Arp and Sophie Taeuber-Arp since 2009, and the estate of Keith Arnatt since 2012, together with Matthew Arnatt, and is founder of The Institute for Artists' Estates. She has been a partner at Fine Art Partners since 2009 and is also the co-founder of Contemporary Art Alliance, a non-profit organisation supporting young contemporary artists in Berlin.
Melanie Gerlis became the weekly art market columnist for the Financial Times in September 2016. She was previously Art Market Editor for The Art Newspaper, reporting on auctions, art fairs and market news globally since 2007. Before entering the art world, Melanie worked for ten years at Finsbury, a strategic communications and investor relations firm, advising investment banks, hedge funds and other financial services clients. She has a BA in English Literature from Cambridge University and an MA in Art Business from Sotheby's Institute of Art, London. Her book, 'Art as an Investment? A Survey of Comparative Assets', was published by Lund Humphries in 2014.
Photographs from the event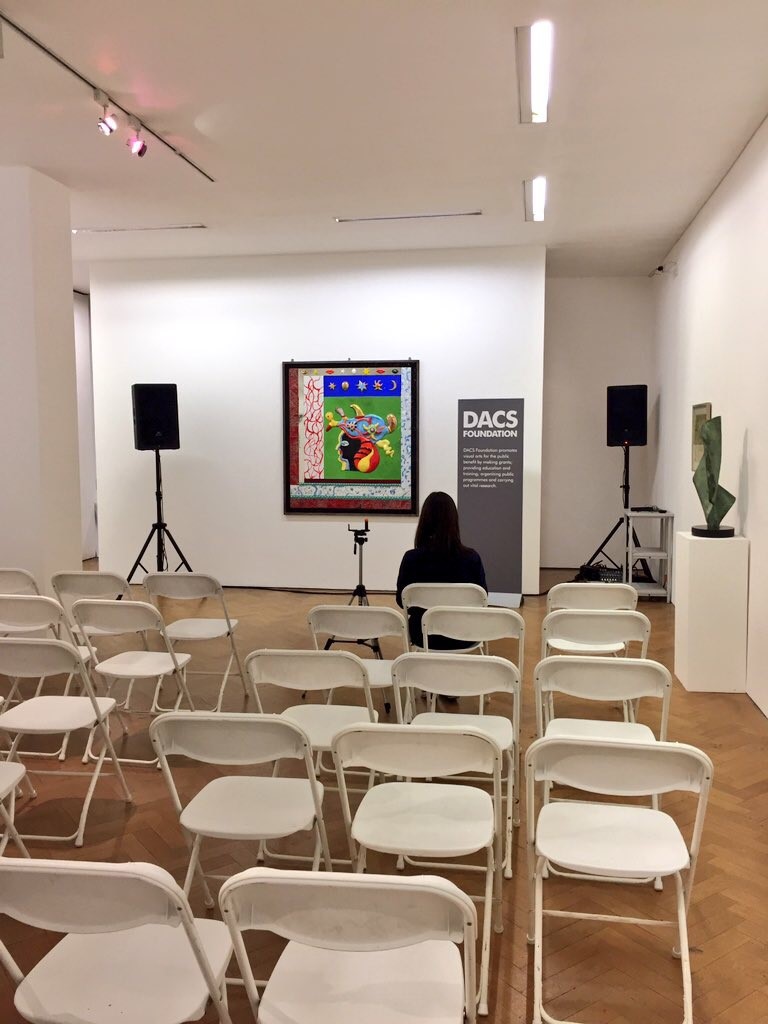 With thanks to Gimpel Fils.